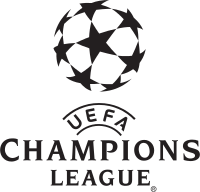 The UEFA Champions League is known simply as the Champions League. It is an annual continental club football competition organised by the Union of European Football Associations (UEFA) since 1955 for the top football clubs in Europe. It is one of the most prestigious tournaments in the world and the most prestigious club competition in European football.
Prior to 1992/93 season, the tournament was officially called the "European Champion Clubs' Cup", but was usually referred to simply as the "European Cup". The competition was initially a straight knockout competition open only to the champion club of each country. During the 1990s, the tournament began to be expanded, incorporating a round-robin group phase and more teams. Europe's strongest national leagues currently provide up to four teams each for the competition.
The other UEFA club football competition is the UEFA Europa League, formerly known as the UEFA Cup.
The UEFA Champions League consists of several stages. In the present format, it begins in mid-July with 3 knockout qualifying rounds and a play-off round. The 10 surviving teams join 22 seeded teams in the group stage, in which there are 8 groups of 4 teams each. The 8 group winners and 8 runners-up enter the final knockout phase, which culminates with the final match in May. The winner of the UEFA Champions League qualifies for the UEFA Super Cup and the FIFA Club World Cup.
Real Madrid is the most successful club in the competition's history, having won the tournament 9 times, including the first 5 seasons it was contested. Spanish clubs have accumulated the highest number of victories, with 14 wins, followed by England and Italy with 12 each. The title has been won by 22 different clubs, 12 of which have won the title more than once. Since the tournament changed name and structure in 1992/93, no club has managed consecutive wins, with AC Milan being the last club to successfully defend their title, in 1989/90.
Season
Teams
Champions
Runners-up
Final
Total
Group
Stage
Knockout
Stage
2014/15
77
32
(8 groups)
16
  Barcelona
  Juventus
  Olympiastadion


Berlin

2013/14
76
32
(8 groups)
16
  Real Madrid
  Atlético Madrid
  Estádio da Luz


Lisbon

2012/13
76
32
(8 groups)
16
  Bayern Munich
  Borussia Dortmund
  Wembley Stadium


London

2011/12
75
32
(8 groups)
16
  Chelsea
  Bayern Munich
  Football Arena


Munich

2010/11
76
32
(8 groups)
16
  Barcelona
  Manchester United
  Wembley Stadium


London

2009/10
76
32
(8 groups)
16
  Inter Milan
  Bayern Munich
  Santiago Bernabéu


Madrid

2008/09
76
32
(8 groups)
16
  Barcelona
  Manchester United
  Stadio Olimpico


Rome

2007/08
76
32
(8 groups)
16
  Manchester United
  Chelsea
  Luzhniki Stadium


Moscow

2006/07
73
32
(8 groups)
16
  AC Milan
  Liverpool
  Olympic Stadium


Athens

2005/06
74
32
(8 groups)
16
  Barcelona
  Arsenal
  Stade de France


Paris

2004/05
72
32
(8 groups)
16
  Liverpool
  AC Milan
  Atatürk Olympic Stadium


Istanbul

2003/04
72
32
(8 groups)
16
  Porto
  Monaco
  Veltins-Arena


Gelsenkirchen

2002/03
72
32‡
(8 groups)
8
  Juventus
  AC Milan
  Old Trafford


Manchester

2001/02
72
32‡
(8 groups)
8
  Real Madrid
  Bayer Leverkusen
  Hampden Park


Glasgow

2000/01
72
32‡
(8 groups)
8
  Bayern Munich
  Valencia
  San Siro


Milan

1999/00
71
32‡
(8 groups)
8
  Real Madrid
  Valencia
  Stade de France


Paris

1998/99
56
24
(6 groups)
8
  Manchester United
  Bayern Munich
  Camp Nou


Barcelona

1997/98
55
24
(6 groups)
8
  Real Madrid
  Juventus
  Amsterdam Arena


Amsterdam

1996/97
24
16
(4 groups)
8
  Borussia Dortmund
  Juventus
  Olympiastadion


Munich

1995/96
24
16
(4 groups)
8
  Juventus
  Ajax
  Stadio Olimpico


Rome

1994/95
24
16
(4 groups)
8
  Ajax
  AC Milan
  Ernst-Happel-Stadion


Vienna

1993/94
42
8
(2 groups)
4
  AC Milan
  Barcelona
  Olympic Stadium


Athens
‡ The 8 groups was followed by a 4 groups stage